Full Time
Part Time
Temporary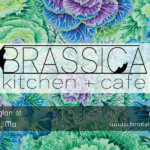 Website Brassica kitchen and cafe
awesome and fun restaurant in jp
Brassica Kitchen and Café is a local, family owned restaurant and café in Forest Hills. Like many other restaurants and bars, we are currently looking for personable and passionate Servers and Front of House support staff to start ASAP!
We are a full-service, ferment forward breakfast, lunch and dinner joint and are proud to be a staple in the JP neighborhood. We are a casual, yet creative and guest focused establishment, where we encourage our team to have fun, be themselves, and welcome our guests and friends to our culture. While the pandemic has changed our industry in many ways, it has NOT changed our love for what we do!!!
We may be casual and fun, but we take our roles seriously. If you are a like-minded individual, we'd love to hear from you! 🙂
We are hiring for dinner service Weds thru Sun 5p-10p; and Sat/Sun Brunch 10a-2p.
Our available positions are flexible for PT, FT or Summer Help:
Servers – 3p start time with Sat/Sun availability
Runners/Bussers – 4p start time with Sat/Sun availability
Brunch Baristas – 9a start time with Sat/Sun availability
Starting pay varies by position and includes tips (they are great!!!).
Check out our website at www.brassicakitchen.com to see if you like our "vibes". If you want to come meet us, please send us an email or call 617 477 4519 and ask for Rebecca or Noah.