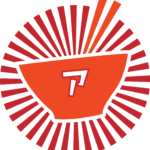 Website ivan ramen
Creative homemade noodles & Izakaya style small plates
Seeking experienced line cook for immediate hire!
We are very high volume and work really hard; we try to get better every day. We strive to provide a good work culture, "normal restaurant" hours (no more working crazy late nights!), and a flexible schedule around your real life. We are a fun, diverse staff that are guest obsessed- no haters, no drama, nice adults only. We have fun at work! Also, we eat lots of RAMEN.
You must have experience and a passion for hospitality and cooking. Please have a curiosity for food and take a lot of pride in what you do.
Other stuff:
-Must have weekend availability
-Have strong interpersonal skills
-Effective communication skills
Please reply with a resume pasted in the body of the email and tell me why you think you'd like to work here.