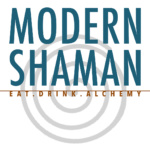 Website modern shaman
creative, sustainable, plant-based comfort food.
Requirements:
LINE COOK – minimum of 2 years experience working on the line, preferably in a full service/upscale concept.
• Attention to detail, excellence in plating and presentation
• A desire to contribute to menu development and create imaginative plant-based food
PREP COOK – minimum of 1 year experience of kitchen prep experience
• Work quickly and efficiently, able to multi-task
• Knife skills, organized, able to execute recipes consistently, analyze sales/pars/inventory
DISHWASHER – min of 1 year general restaurant experience, willingness to learn and grow on the team.
Additional Requirements for each position:
• Well organized, extremely clean work habits in accordance with all current Health Dept. covid protocols
• Able to think quick, multi-task, and keep a sense of humor
• Dependable team player with a strong work ethic, super positive attitude, consistently punctual
• Ability to communicate effectively
• A desire to succeed and participate in company growth
• Potential 8-hour shifts on your feet, some lifting
• Hold a current CA food handlers card
• An understanding of creative plant-based cuisine is a plus, but not required.
At Modern Shaman, our mission is for vegans, vegetarians and omnivores from all over the area to connect with each other and with this great community in all of its richness while enjoying sustainable, locally sourced food made with love. Our delicious vegan food is good for you, good for the animals, and good for the earth.