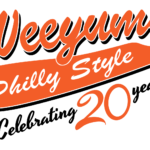 Website Weeyums Philly Style
Everything we Make is GOOD!
Weeyums Philly Style is a family owned restaurant specializing in authentic cheesesteaks.  It was opened in Stone Mountain 20 years ago.
Position Title: Cook
Reports to:  Lead Cook
Position Summary:   Cook will be responsible for the preparation, distribution, handling and storage of all food products per SOP (Standard Operating Procedure).
Minimum Qualifications:
·   High School Diploma or Equivalent
·   Minimum 2-3 year experience working in a fast paced restaurant
·   Certified ServSafe Food Handler – Preferred
Essential Duties and Responsibilities
·   Performs prep work such as washing, peeling, cutting and seeding fruits and vegetables. Weighs and measures designated ingredients.
·   Carries pans, kettles and trays of food to and from work stations, stove and refrigerator in accordance with safety standards.
·   Stores food in designated areas following wrapping, dating, food safety and rotation procedures.
·   Cleans work areas, equipment and utensils.
·   Distributes supplies, utensils and portable equipment.
·   Utilizes approved food recipes and production standards to ensure proper quality, serving temperatures and standard portion control.
·   Serves customers in a friendly, efficient manner following outlined steps of service.
·   Resolves customer concerns and relay relevant information to supervisor.
·   Ensures compliance with company service standards and inventory and cash control procedures.
·   Assures compliance with all sanitation and safety requirements.
·   Performs other duties as assigned.
Physical Requirements:
·   Constant standing, walking, bending, reaching and repetitive motions
·   Ability to remain stationary for entire length of shift
·   Ability to perform normal lifting of stock up to 50 pounds.