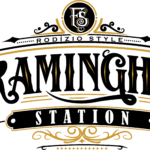 Website Framingham Staion
We are a Brazilian Style Cuisine! Enjoy all you can eat.
Gaucho Chef
Prepare and cook cuts of beef, pork, lamb sausages and and other kind of BBQ using a traditional Brazilian Style techniques and recipes.
Season and grill the BBQ according to prescribed traditional method and to guests' specific requests.
Portion, garnish and present to patron in style of Brazilian "gaucho-way."
Answer guests' questions concerning "gaucho-way" BBQ-style food. Represent and carry the "gaucho-way" culture and demeanor.
Maintain cleanliness of the grill area.
Complete any beginning or closing shift duties.
Requirements:
Must be able to transport objects up to 50 lbs, stand for long periods of time, and work at a quick pace.
Must be able to work weekends and holidays.