NATIONAL GRANT OPPORTUNITY ANNOUNCED FROM THE GREG HILL FOUNDATION'S RESTAURANT STRONG FUND & GRUBHUB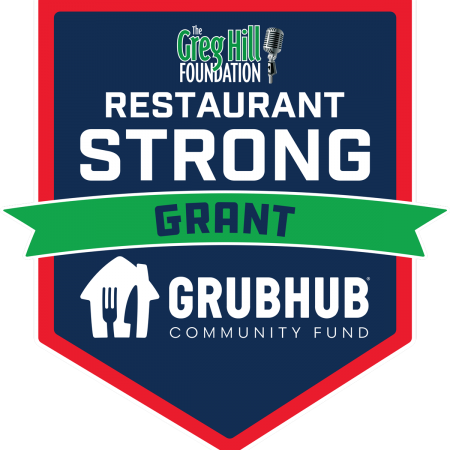 Eligible Restaurants

To be eligible for grant assistance, a restaurant must satisfy all of the following requirements:
Must be currently open and operating in the United States at the time of the application
Completed application form
Single-location restaurants and not part of a restaurant group
Provide a detailed explanation for the need of a grant
Provide detailed plans on how the grant would be utilized if awarded
The Greg Hill Foundation's Restaurant Strong Fund and Grubhub want to further aid small business restaurants by providing resources to enhance and sustain their business. The Restaurant Strong Grant, made possible by the Grubhub Community Fund, will provide $750,000 to small business restaurants and will be accepting applications which could include support in the following areas:
Updating technology
Updating equipment
Marketing and PR services
Staff training programs
Staff incentivized wages
Maintenance/Updating of current infrastructure
Construction or addition of outdoor seating
To support single-location restaurants, The Restaurant Strong Fund will provide grants ranging from $5,000 to $10,000 depending on the need showcased in the application. The Campaign will be limited to restaurants that have one location. Applications are open to restaurants nationally with 30% allocated to New York City (five boroughs) and Chicago (Cook County) and 20% to new small businesses (operations open three years or less). Priority is given to restaurants who have not previously received a grant from the Restaurant Strong Fund.
Restaurants will have the opportunity to apply for this grant by providing specific plans how the grant will be utilized. Grant amounts will be awarded based the need showcased. Applications for the grants will be open from Monday, October 16 through Tuesday, October 31, 2023. All applications will be notified of status on Tuesday, November 28, 2023.