THE GREG HILL FOUNDATION'S RESTAURANT STRONG FUND & GRUBHUB DISTRIBUTE $1.25 MILLION FROM THE 2023 RESTAURANT STRONG GRANT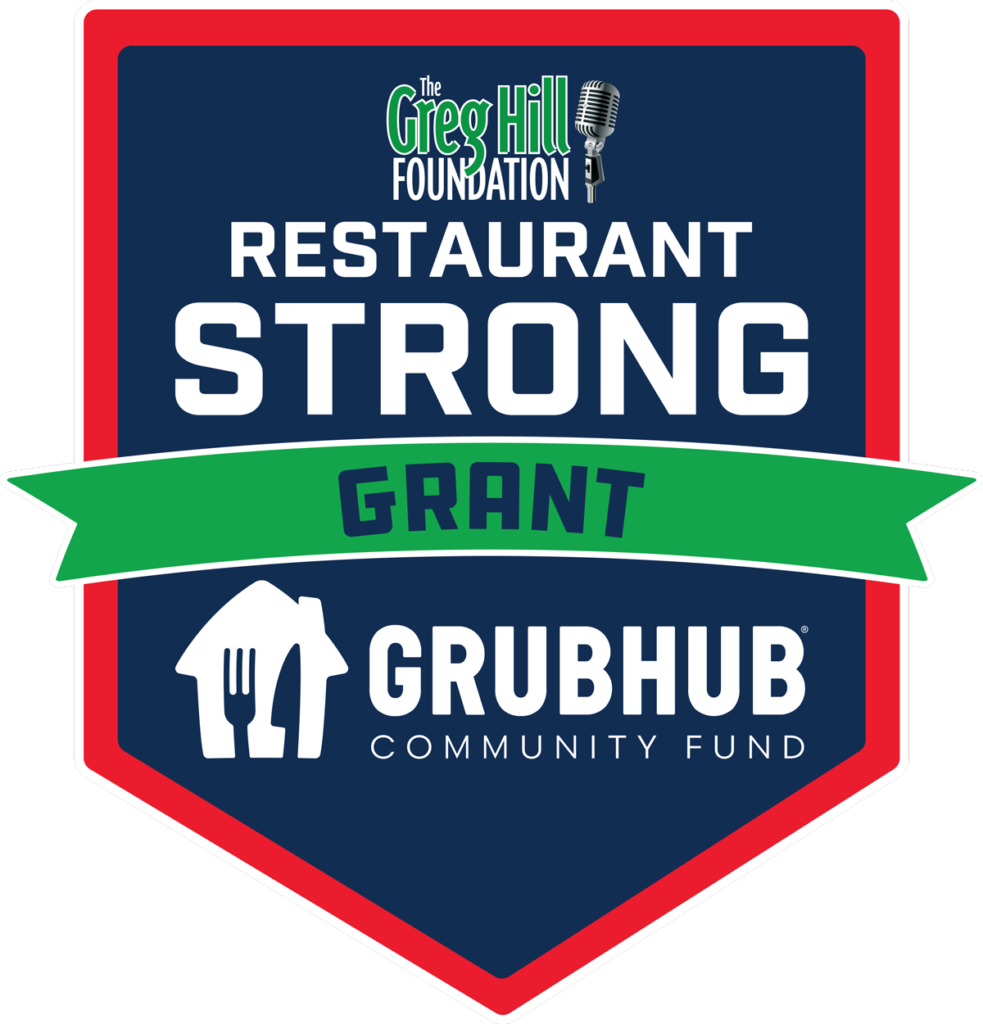 BOSTON, MA – The Greg Hill Foundation's Restaurant Strong Fund and the Grubhub Community Fund are pleased to announce $1.45 million in grant opportunities have been distributed to over 130 restaurants across four cities.
On Friday, June 16th, The Restaurant Strong Fund announced the recipients of the 2023 Restaurant Strong Grant. This grant provided restaurants the flexibility to utilize the funds in a manner that best suited their individual needs. Please see enclosed list of all restaurant recipients.
Grants ranged from $5,000 to $25,000 were awarded depending on need and growth opportunity showcased in the application. The program aimed to alleviate financial burdens and assist these establishments in adapting to the changing landscape of the restaurant industry. Recipients were able to allocate the grant towards providing opportunities that impact revenue growth and giving areas including, but not limited to: updating technology/equipment necessary to enhance day-to-day operations, marketing & public relations services, staff training programs, incentivized wages, or maintenance/updating of current infrastructure.
The Campaign will be limited to restaurants that have only one location with 50 employees or less within Boston, Chicago, New York City and Philadelphia. A portion of grant funds were dedicated to supporting diverse, women owned, minority owned, and LGBTQIA+ owned businesses.
The Restaurant Strong Fund remains committed to making a positive impact in the communities it operates in, and the successful completion of the 2023 Restaurant Strong Grant is a testament to that commitment. By supporting local restaurants in New York City, Boston, Philadelphia, and Chicago, The Restaurant Strong Fund aims to contribute to their growth, helping to restore the vibrancy and resilience of these remarkable cities.
Boston
$25,000
Blunch, MDAB LLC DBA, Mo'rockin Fusion, Reunion BBQ, Tawakal Halal Café
$10,000
Caffe Dello Sport, Cafe Iterum LLC, Casarecce Restaurant, Sufra Mediterranean Food, Sunset Cantina
$5,000
Basile – Fine Italian Kitchen, Brassica Kitchen and Cafe, Bukowski Tavern, Chickadee, Crispy Dough Pizzeria, LA Hacienda Restaurant, Paddy O's of Boston, Samurai Express Japanese Restaurant, Seabiscuit, Villa Mexico Cafe
Chicago
$25,000
Boulevard Bistro, Bubble & Brew, Decadent Dessert Bar & Bistro, Dear Margaret, Dirty Tiffs Cafe, Imani's Original Bean Pies, New Orleans Seafood Inc, Smack Dab Chicago, Tasty World Restaurant, Toro Sushi
$10,000

Baba Pita, Bocadillo Market, Drew's on Halsted, E Ramen, Herb, Irenes, Kizin Creole restaurant, Krung Thep Thai Cuisine, Kubo, MFK., Standard Bar and Grill, Tacotlan, Twilight Kitchen, Uncle Ben's Grill, Wild Blossom Meadery
$5,000

8A5E LLC, Ambers Food Cafe, Elevate Coffee, Evelyn's Food Love, H&C POUR HOUSE, Indgo MRKTO, John's Place, La Flor de Acapulco, La Michoacana Del Panda Inc, Luke's Italian Beef, Mable's Table, Mei's, Mom's Place – A Chicago Gathering Spot, Pho Loan, Port and Park Bistro, Side Practice Coffee LLC, The Cafeteria, The Comedy Clubhouse, The Jibarito Stop, Yummy Buffet
New York
$25,000
Abe's Corner, Blu Room Bar & Lounge, Casita of Brooklyn, Concrete, Filly Luv, Miss American Pie, Ricas Pupusas & Mas, Royale, The Ryerson, Tiramisu Restaurant
$10,000
Benemon, Blueline Fry Plantain, Coffee Bay Restaurant, Come on Thai, Saigon Spice, Everything Grilled, J's On The Bay, Kin Khao Thai, L and Z Bakery Inc, Nneji, Shogun Japan, The Daily Press Coffee House and Bar, The Halal Spot, Winemak'her Bar, Xe May Sandwich Shop
$5,000
7 Elephants, Aji Sushi House, Circo's Pasty Shop, DokoDemo, Ethel & Annie Mae's Soulfood Kitchen, GLACE, Italian Touch Pizza and Pasta (Staten Island), Karazishi Botan, Kombit Restaurant, L'arte della Pizza Brooklyn, Little Chef Little Cafe, Ouaga Sports Bar, Orange Caribbean and Grill Restaurant, Ortomare Ristorante Pizzeria, Palenque Colombian Food, Sze's Garden Inc, Thailicious, The Bad Bagel, Therapy Wine Bar 2.0, Whisk & Whiskey
Philadelphia
$25,000
Ani's Pizza Pasta and Wings, Crust Vegan Bakery, Daaiyah's Delicious, Mawn, New Hong Kong Bakery Inc
$10,000
At Ramen MNYK, Cicala at The Divine Lorraine, Glory Beer Bar & Kitchen, In & Out Grill, New Wave Cafe, Newman's Grill, Pizza Dot Com in Germantown, The Trestle Inn
$5,000
Antonio's Deli, Cake Life Bake Shop, Cairo Kitchen on the Go, Farina Pasta and Noodle, Golden Crust Pizza lll, Sulimay's Restaurant, Strangelove's, Southwark, The Igloo