Outdoor Dining Grant - Boston, Massachusetts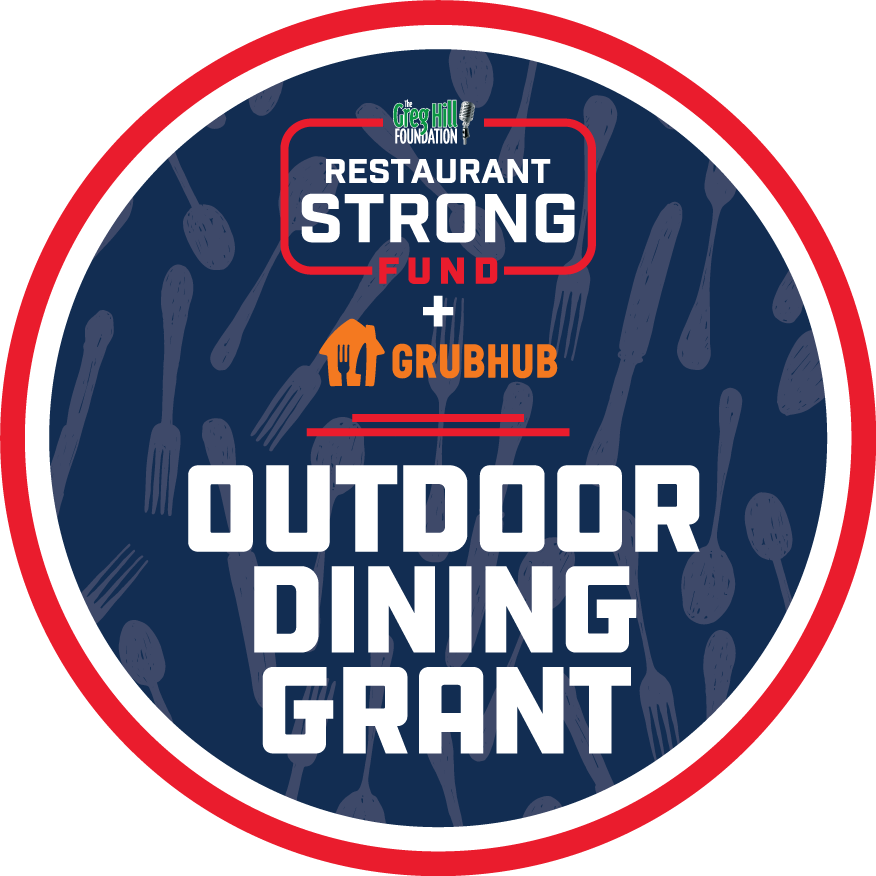 The Greg Hill Foundation's Restaurant Strong Fund and Grubhub are on a mission to transform outdoor dining for small business restaurants throughout the country. Outdoor dining provides an incredible opportunity for increased revenues but with high costs for furniture, décor and upkeep, restaurants can struggle to create a welcoming atmosphere and experience.
To support small business restaurants with their outdoor dining, The Restaurant Strong Fund will provide grants of $5,000. To start, we will be kicking off this campaign in Boston, Massachusetts.
Boston Restaurants will be able to apply for a $5,000 grant to transform and improve their outdoor dining experiences. Grants can be used for the following items;
Outdoor infrastructure Improvements
Equipment purchases or improvements
Furniture purchases or improvements
Landscaping improvements
Décor purchases or improvements
Marketing and Promotion
Our intent is to provide a much-needed boost to these restaurant recipients to set them up for success by enhancing their outdoor dining offerings. Small Business Restaurants are the beating heart of our local communities. By supporting these restaurant owners and assisting in creating sustainable businesses we will be able to make a significant impact on thousands of employees, their families and their communities.
Eligible Restaurants
To be eligible for this grant, applicants must adhere to the following;
Restaurant is located in Boston, MA
5 or less locations for the restaurant and restaurant ownership group
Completed Application Form
Provide a detailed plan of how they will be utilizing the grant
Provide an appropriate explanation for the need of a grant
Restaurants will have the opportunity to apply for this grant by providing specific plans on how the grant will be utilized.