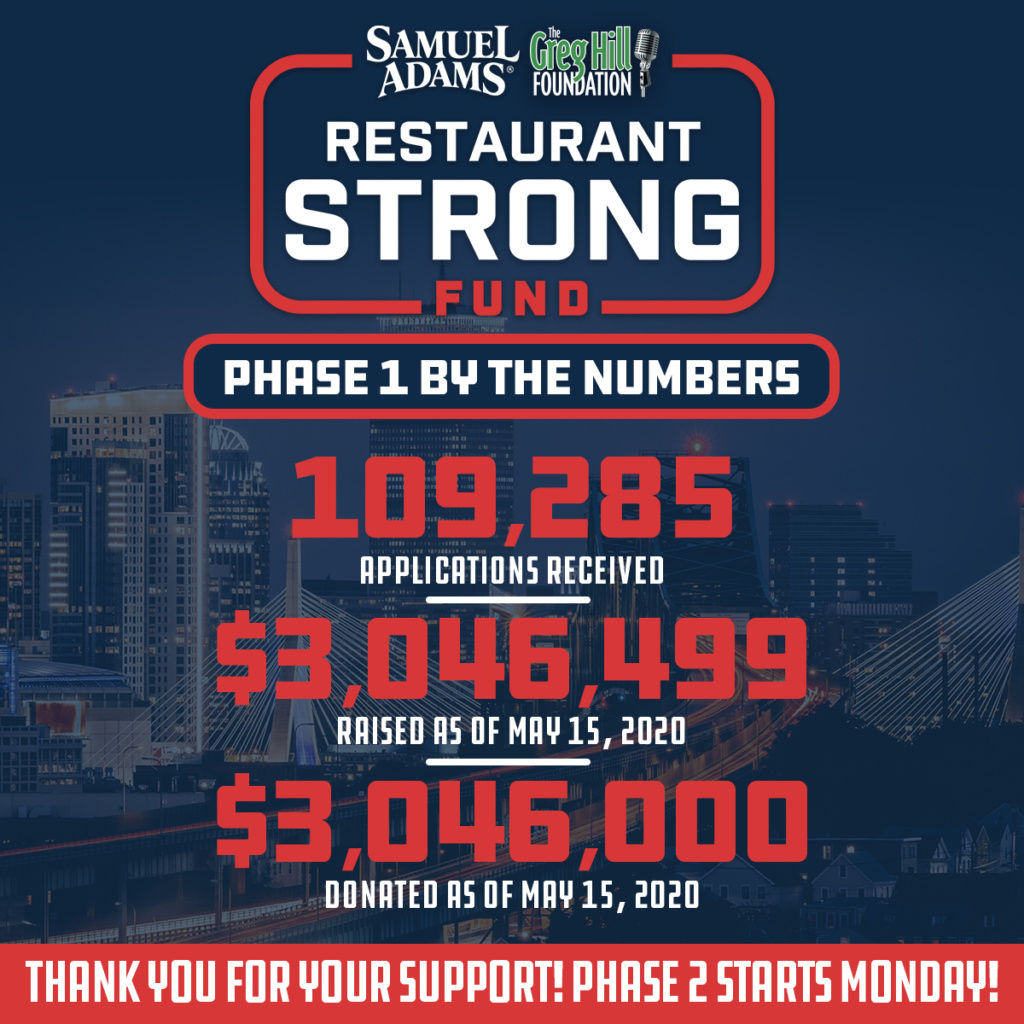 We are continually amazed by the extreme generosity of so many. When we started the Restaurant Strong Fund campaign we had one goal in mind, to help as many Restaurant Industry workers laid off due to Covid-19 as we possibly could. Since we started on March 16th, we are excited to announce that the Restaurant Strong Fund has raised $3,046,499. Every single penny raised has been distributed and so far, we have awarded 3,046 grants to families and individuals.
Our work however, is not done. The Restaurant Strong Fund has received 109,285 grant applications from every state within our country. Knowing the tremendous need, we are inspired to continue to help as many of those families and individuals as we possibly can. With the Boston Beer Company and Sam Adams, we have made the decision to continue the Restaurant Strong Fund throughout the remainder of 2020. Moving forward we will continue to fundraise and work with organizations like The Boston Beer Company and Sam Adams who are leading the way to help others. To increase the number of families and individuals we can support we will be providing $500 grants to eligible applicants and issuing them on a bi-weekly basis as fundraising continues.
All future grants will be distributed to those who have already applied but have not been awarded a grant to date. We appreciate your patience through this process and continue to support you during this difficult time. Although a grant is not guaranteed, we will be doing everything we possibly can to fulfill as many grants in the coming months.
If you have already applied for the Restaurant Strong Fund, you do not need to do anything else to be considered in this second round of grants. You will see a completed status on your application and this simply means our team has reviewed your application and it is among those eligible for a $500 grant through the 2nd phase of fundraising. At this time, we will not be accepting any new applications so we can focus on the many qualified applicants in our pool.