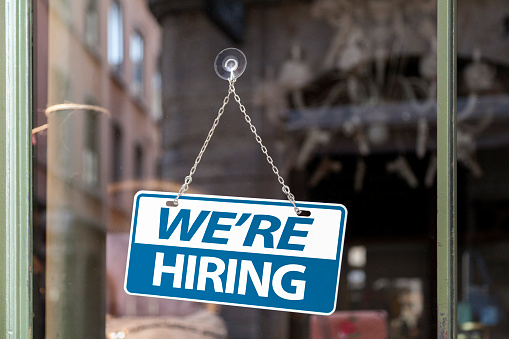 We're Hiring Grant Reviewers!
NOW HIRING GRANT REVIEWERS!
We're hiring! We are looking for reviewers to evaluate 175 applications for grant opportunities supporting local restaurants.

WHO ARE WE LOOKING FOR?
Ideally, we are looking for folks with restaurant experience to help us review these applications. However, you must not have applied for a grant for yourself or on behalf of anyone else.
WHAT WOULD I DO?
Reviewers will be expected to provide a thorough analysis of applications, reading carefully through each individual submission including financial statements and budget projections. Each application is to be ranked by the reviewer and assigned a number based on a rating scale that will be explained in detail.
HOW MUCH DOES IT PAY & HOW LONG WILL I BE WORKING FOR?
We are willing to pay a $1,000.00 flat rate, and estimate this job should take approximately 30 hours to complete.
WHAT ELSE SHOULD I KNOW?
Here's more about the Restaurant Strong Community Award & Grant Applications you'll be reviewing!:
As small business restaurants continue to recover from a devastating pandemic, The Greg Hill Foundation's Restaurant Strong Fund & GrubHub are looking to revamp local restaurants and highlight the hometown heroes that keep them running. The $2.6 million collaboration delivers two opportunities for small business support: The Restaurant Strong Grant & The Restaurant Strong Community Impact Award & Grant.
The Restaurant Strong Grant, developed to help small businesses grow through enhancing & expanding resources, will be accepting applications September 12-October 10th, 2022 for financial support ranging from $5,000 to $25,000. Grants may be used to update technology/equipment, maintenance/updating of infrastructure, construction, addition of outdoor seating, marketing & PR services, or staff training programs and incentivized wages. Qualifying restaurants must have 5 or less locations in the following cities: Baltimore, Boston, Chicago, Denver, New York City, Philadelphia, or Portland.
The Restaurant Strong Community Impact Award & Grant was made possible by the GrubHub Community Fund, and aims to highlight the stories and examples of selfless acts, good deeds, community builders and local heroes from within the restaurant industry with monthly awards ranging from $1,000-$10,000.
OKAY, I'M IN. HOW DO I APPLY?